Right now what's hot at the moment is Quincy Jones spilling the beans on what is really going on with some of your favorite stars.
In Vulture Magazine Quincy Jones openly admitted that Richard Pryor had sex with former Hollywood Sex Symbol Marlon Brando back in the 70's.
While others were shocked, Jennifer Lee, Pryor's wife wasn't because she openly admitted that she had known about the situation.
Jennifer tells TMZ, Richard would have no shame in his game about Quincy's comments. She says her late husband was always very open about his bisexuality with friends.
"It was the '70s! Drugs were still good, especially quaaludes. If you did enough cocaine, you'd f*** a radiator and send it flowers in the morning," she told TMZ.
Not only that, it was confirmed through both that Pryor was overly-promiscuous and would sleep with almost anybody he set eyes out for at drug-fueled sex parties.
Another shocker that came about was the mentioning of the late Marvin Gaye, having slept with Brando as well.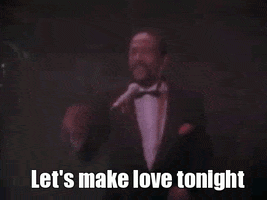 Quincy Jones also opened up about another late singer, Michael Jackson, who was also friends with Brando. No, Michael didn't sleep with Brando too, but he spoke on Michael's appearance. Jones stated that Michael had self esteem issues that were inflicted on him by his father Jo Jackson and this caused Michael to alter his appearance and go and get all of those surgeries. Jones admitted that Michael did not have Vitiligo, Michael was bleaching himself to be lighter.
Jones, who took on the role of a father figure to young Michael, said he brought up the singer's plastic surgeries during recording sessions in the studio.
"I used to kill him about the plastic surgery, man. He'd always justify it and say it was because of some disease he had. Bullshit."
He also mentions that Michael was teased by his brothers  Tito and Jackie after his face broke out from acne in his teenage years.
"I had pimples so badly it used to make me so shy. I cried every day," Michael said in an interview. He recalled that Tito and Jackie would tell him he had a "big nose".
Jones confirmed that those incidents were things that caused Jackson to go and get dozens of surgeries.
With all of this juicy information from an insider like Quincy Jones, it makes you wonder, Why is Jones speaking out about this now? What triggered him to speak up about this and what caused him to go out and tell these things to Vulture. It's like Quincy Jones is now unfiltered, raw, honest and bold.
WHAT ELSE DOES HE KNOW?
IS JONES DYING AND FINALLY CONFESSING?