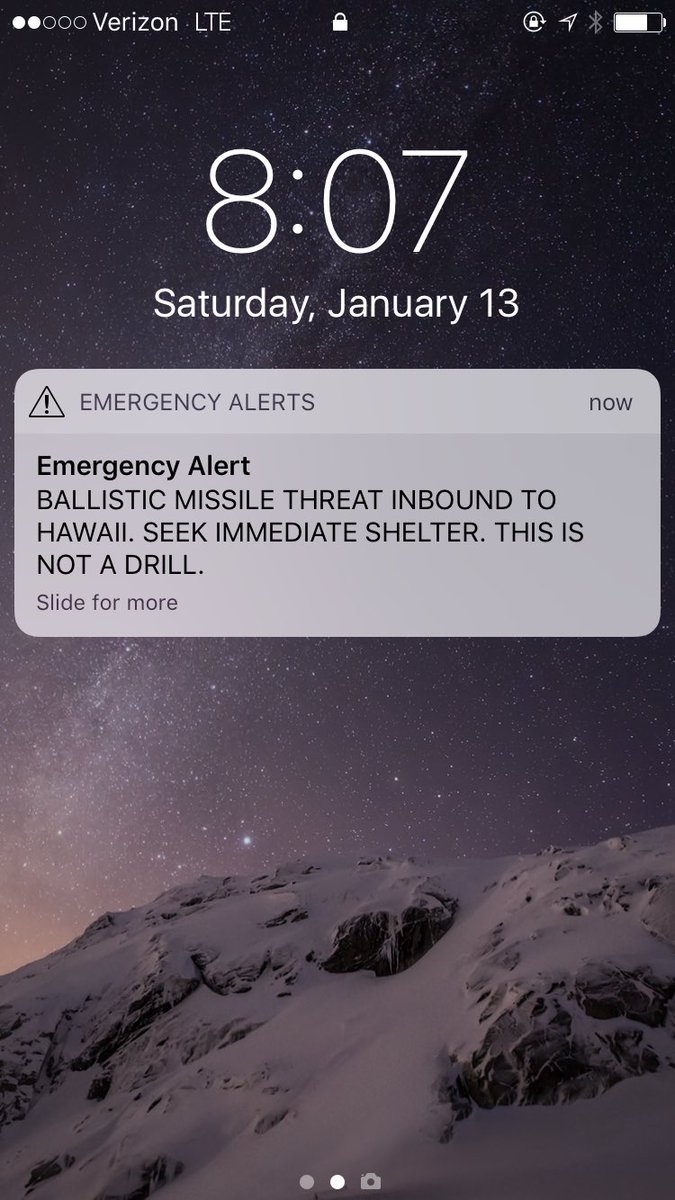 People in Hawaii are up in a panic after they were sent a ballistic missile threat alert instructing people to seek shelter.
Now, it's time to laugh because authorities alerted everyone that the alert was sent out of an error.
"BALLISTIC MISSILE THREAT INBOUND TO HAWAII," a mobile push notification read. "SEEK IMMEDIATE SHELTER. THIS IS NOT A DRILL."
Shortly after the message was sent out to phones EMA in Hawaii alerted those on twitter that the message was  a false alarm.
A correction was sent to mobile phones around 30 minutes after the initial alert was sent.
"There is no missile threat or danger to the State of Hawaii. False Alarm," it read.
---
Jus imagine all of the tourist going crazy down there! They would've probably been yelling " I knew we should've went to the Bahamas like I said!"
In remote the town of Haleiwa, more than 30 miles from Pearl Harbor, residents were confused and afraid when they received the alert. Some residents pulled over in their cars to alert pedestrians to take cover.