It's no secret that the singer Chrisette Michele was thrown in the trash, discarded and shunned by the Black Community after she had pandered to Donald Trump's wish for Blacks to come begging at his feet for love, peace and acceptance.Not long after that, she began having suicidal thoughts,  her label dropped her and she had a miscarriage……
or at least she lead us to believe.
Now warning: It is unknown if Chrisette really had a miscarriage but she was being called out for using someone's discarded fetus photo from google.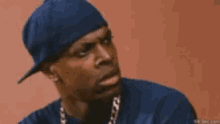 She posted the image saying that she had lost a child and along with it was a really heartfelt caption.
It didn't take long for internet sleuths to go searching for it and found that Chrisette had found the image through the google search engine.
I don't know I find this bizzare. I really do think that Chrisette needs help because this could be signs of a fragile mind.