They believe he had been dead for over two years.
The remains of a Dekalb County man's remains were nothing but bones when he was found, it is believed that the man may have died back in 2015. The deceased was believed to be in his forties and disabled.
Police claim that the man says that he saw the skeleton through the house window on Telstar Drive. He had then run over to neighbors and notified them of what he saw.
DeKalb police spokeswoman, Shiera Campbell, said medical professionals are currently trying to find out the exact cause of death.
His identity is yet to be released. The medical examiner said it would take a very long time to identify the body and his cause of death may never be revealed.
The deceased man is said to be 48-years-old, according to WSB-TV and apparently disabled.
The house is said to have belonged the man's parents who died a decade ago – they left the house to their children.
It is reported that he moved in over four years ago with help from his two sisters: 'They would come twice a week, bring his food, take the trash out to the street and bring the trash cans back,' the neighbor said.
However, the women stopped visiting around three years ago: 'They didn't come back any more to bring him any food or watch after him or call me and ask me to, you know, look out for the house.
'A tree fell on it and they never said anything else. They just locked the house up and that's it,' the neighbor concluded.
---
Now this isn't the first time I've heard of something like this. I think I've reported stories like this before. Now I remember hearing about Hedviga Golick who had been dead for 42 years and her corpse was found in her apartment surrounded by cobwebs and the t.v. still playing. Then there was Joyce Vincent who lay dead in her apartment for three years of an asthma attack. I know there are plenty more stories out there like this one.
  There are more people out there that are probably dead and we don't even know it.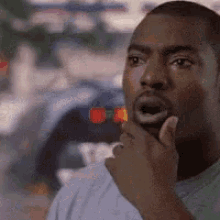 I wouldn't be shocked if we find Amelia Earhart inside of a tree like they put Bell in the wych elm.