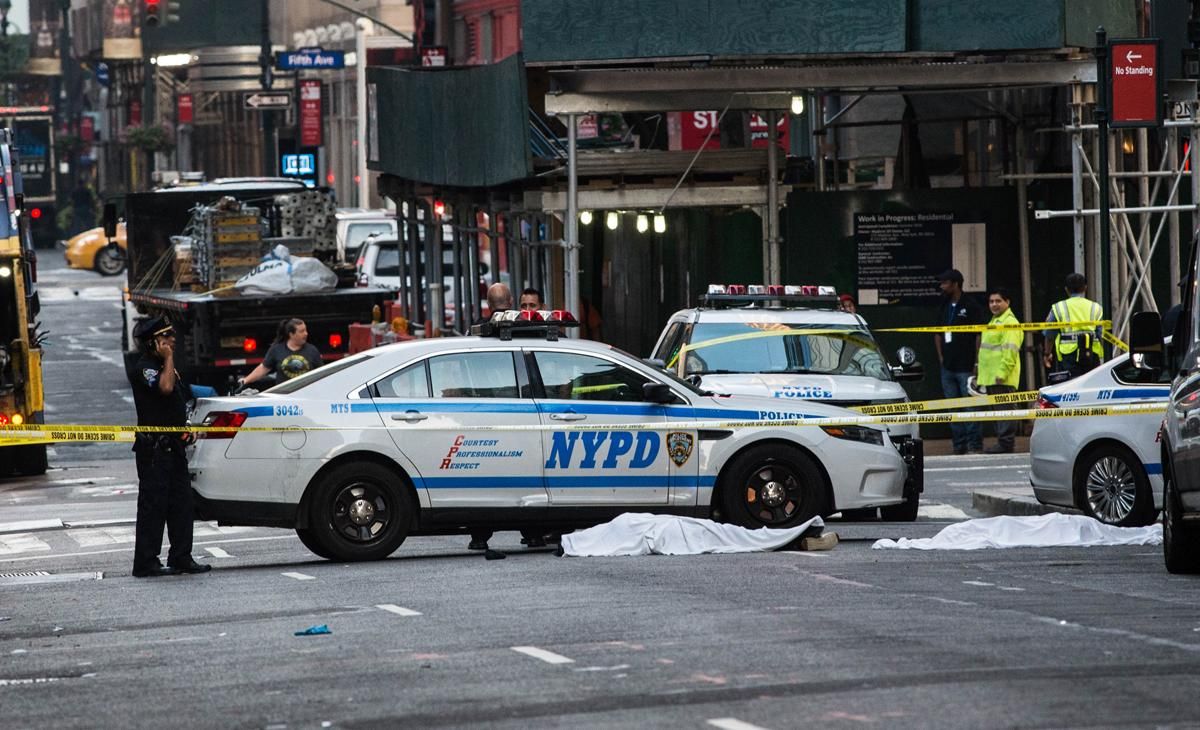 Via Sandra Rose:
A 53-year-old chiropractor and his wife jumped to their deaths from a midtown office building after typing double suicide notes complaining about financial woes.
The NY Daily News reports that the couple jumped from the ninth floor of his office, which had recently been permanently closed.
The couple landed in the street near the sidewalk in front of the 14-story office building at Madison Avenue and East 33 St. around 5:45 a.m., police said.
A note found inside a Ziploc bag in the woman's pocket read: "Our kids are upstairs, please take care of them."
The Ziploc bag also contained a letter from the chiropractor along with their ID cards.
The man's letter read: "WE HAD A WONDERFUL LIFE," before touching on their spiraling debt.
The note continued: "Patricia and I had everything in life" but "we can not live with" the "financial reality," sources said.
A double suicide is unusual even for New York City.
"It's awfully scary and sad," said Cortney Jekielek, 36, who deejays at 305 Fitness gym down the block. "We had to cancel classes but so what? This is terrible," she said.
The couple lived in downtown Manhattan.
I'm wondering is this a White Couple, because they're the only ones I know that kill themselves over financial woes, because if we go back and look at the Great Depression and look through all of it they were usually the ones who did these things. I do think that the children are the real victims in this situation being left with no parents and possibly seeing this and probably wanting to curl up and die on the inside.