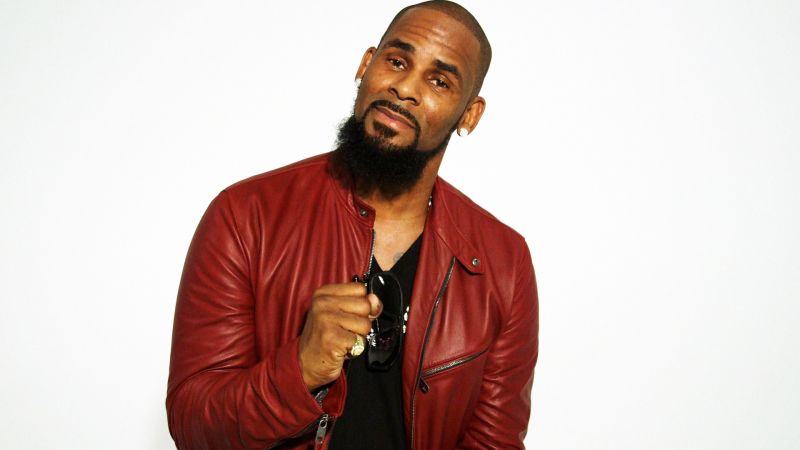 So yes, R.Kelly is back in the news and is being accused of running a sex cult filled with young women that he brainwashed.
Everyone knows that R.Kelly has always been the center of the rumors of pedophilia and rape, ever since that sex tape got leaked that he claims wasn't him and was "his brother". Though that is still the subject of debate it is no doubt that he does have a thing for younger women, proof being his marriage to a 16-year-old Aaliyah that was later on annulled.
Now Kelly is at the center of a rumor where the parents of a 19-year-old claims that she was brainwashed by Kellz.
It is said that BuzzFeed did and exposè on the singer after getting in touch with three of his frien
ds who sold the following information to them.
Cheryl Mack, Kitti Jones, and Asante McGee — provided details supporting the parents' worst fears. They said six women live in properties rented by Kelly in Chicago and the Atlanta suburbs, and he controls every aspect of their lives: dictating what they eat, how they dress, when they bathe, when they sleep, and how they engage in sexual encounters that he records.
The mother who filed the report claims that she was once a big R.Kelly fan and allowed her daughter to go travel with the singer so that the 19-year-old could get a start on her own singing career. Now the daughter is refusing to come  home and refusing to speak to any of her family. She has literally cut them off.
The woman says the last time she saw her daughter was  in December of 2016.
It was as if she was brainwashed. [She] looked like a prisoner — it was horrible," she said. "I hugged her and hugged her. But she just kept saying she's in love and [Kelly] is the one who cares for her.

I don't know what to do. I hope that if I get her back, I can get her treatment for victims of cults. They can reprogram her. But I wish I could have stopped it from happening.
(SideDish: Please tell me this isn't a girl of White-European background, because you know how those things turn out. Like this is just beyond silly.)
There are three women who also made it clear that they were in Kelly's cult but they are all above the age of consent, just young.
An Atlanta songwriter who began her relationship with Kelly around 2009, when she was 19. (She is now 26.)

And an 18-year-old singer from Polk County, Florida. Mack said the Florida singer is Kelly's "favorite — his number-one girl."

A 31-year-old "den mother" who "trained" newcomers on how Kelly liked to be pleasured sexually. She had been best friends since high school with the girl in the videotape for which Kelly was tried in 2008. She recently parted ways with Kelly, these sources say.

A 25-year-old woman who also has been part of Kelly's scene for seven years.

A recent arrival, a 19-year-old model who has been photographed in public with Kelly and named on music gossip websites — a rarity among the women in his circle.
You know, I think this man is really the MVP of stealing daughters, and I just have to say that this woman who sent her daughter should've known better. Like how could you have already been a fan and turn around and just forget about the fact that this man has a liking for younger women and that sex is something he sings about and no doubt he is laying the pipe that's got her whipped.