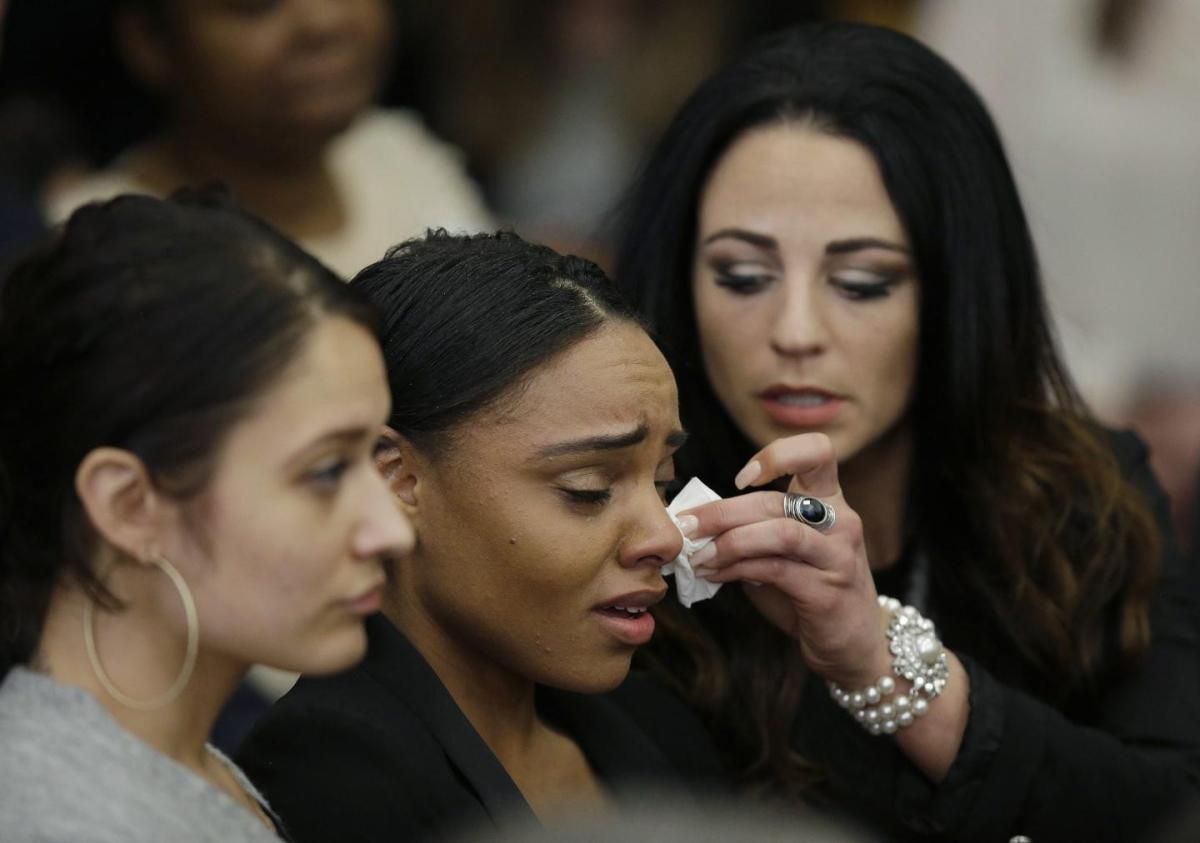 If you didn't know not long ago Aaron Hernandez was found dead and alongside his body was a suicide note to his girlfriend, daughter and a male friend that was incarcerated alongside him.
Many have speculated that this was Hernandez's prison lover and that Hernandez was bisexual or gay long before he entered the prison system. This revelation would be the reason he may have killed Odin Lloyd. (If you missed that post CLICK HERE)
Apparently a lot of people believed he was a "Limp Wrist" a term that is directed to men who engage in sexual activity with other men. Well Aaron's baby mama/girlfriend begs to differ saying that Aaron was too masculine and too much of a man to be gay.
Via Sandra Rose: Aaron Hernadez's fiancée Shayanna Jenkins denied reports that the late NFL wide receiver was gay or bisexual. Jenkins made the statements in the second part of a 2-part interview with Dr. Phil on Tuesday.
Hernandez, 27, took his own life in his prison cell in April.

Jenkins, who has a 4-year-old daughter with Hernandez, says reports that her fiancé shared his bed with other men was "embarrassing" and "hurtful" to her.
She said she didn't believe Hernandez had an affair with 22-year-old prison inmate Kyle Kennedy, as reports suggested, because Hernandez was "very much a man" to her.
Jenkins also told Phil she didn't believe he committed suicide. "It's not the Aaron I know," she said.
"I want answers," said Jenkins, calling for an independent investigating into Hernandez's death.
A coroner ruled the cause of Hernandez's death was suicide by hanging.
I have to say that I agree with what's going on but then again I disagree.
Agree: That it is okay to speculate. And it is okay to feel embarrassed and upset.
Disagree: I would say that it is bad to label him as gay or bisexual without evidence or proof. Also that Shayana can't say that one is too manly to be gay because there are a lot of down low men walking the face of the earth.